CG Artist Gloves

Artist gloves for computer graphics & digital art. | Scroll down to learn more.
| AVAILABLE NOW |
Morgan Designs Brand Artist Gloves
---
All Artist Gloves are back in stock, and shipping now!
We are the first to put digital art on a digital art glove.
Seriously?
Yeah, I know seems like somebody would have done that before, but we are the first to sublimate cg gloves with fully covered digital art.
So here's the deal…
We manufacture and sell the hottest new artist glove on the market.  As a artist living in Redding California Mike Morgan has worked hours on his cintiq tablet and one day while wearing his black artist glove that helps reduce heat and provides your hand with the ultimate glide and less smudge on your screen he thought… why can't I design a custom one that looks cool!  That's just what he did.  The glove that will be shipped to you will be graphically designed with sublimation printing by a true digital artist.  Never stop creating …never give up on your dreams …chase it until you catch it.  We hope that this glove serves as a reminder to do just that.  We will also be donating a portion of proceeds to educational art programs.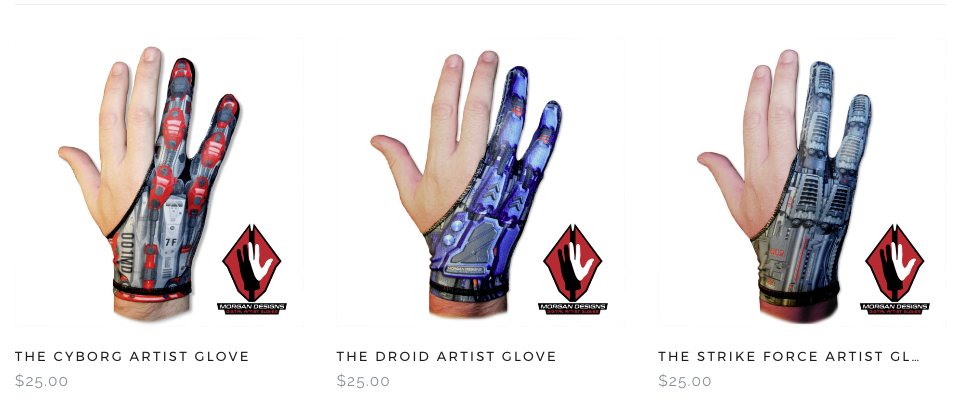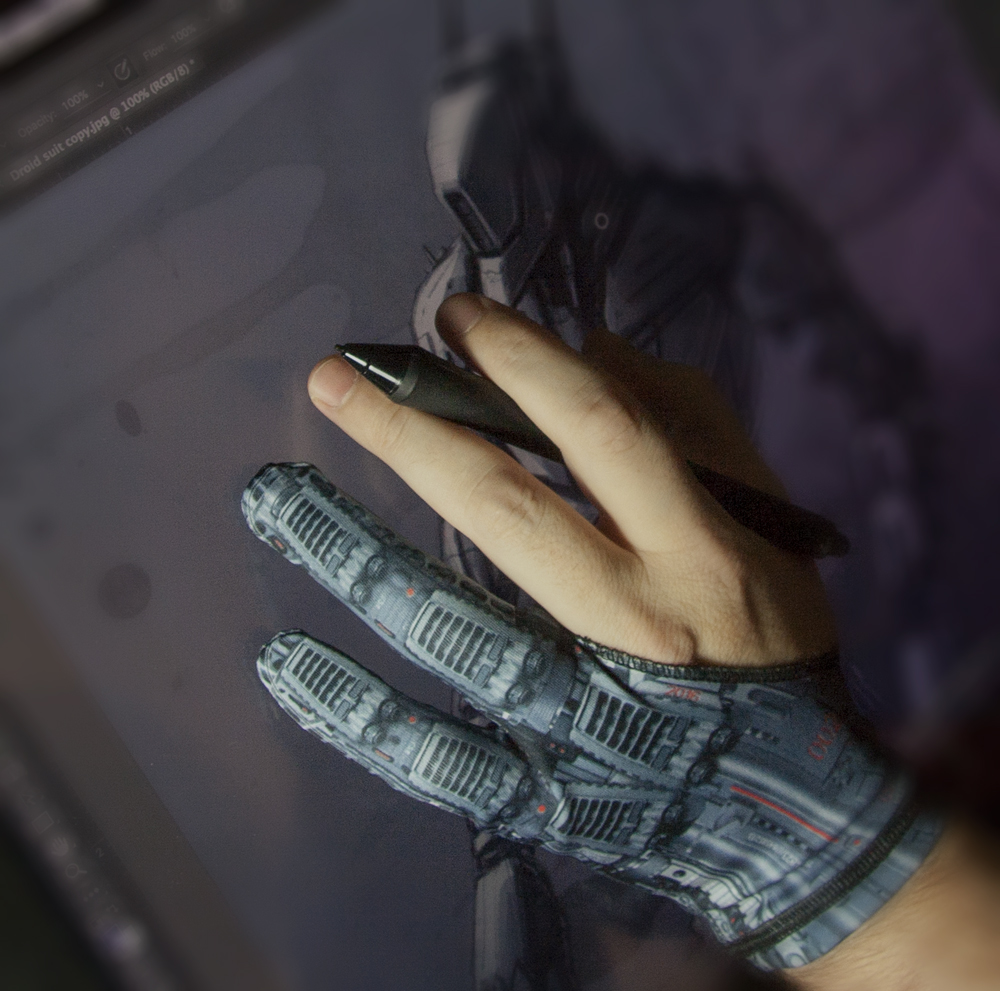 Enhanced by sublimation
Art Gloves
---
Tablet drawing
---
Use our glove to create stunning digital drawings, painting and cg art. Use with Ipad, drawing tablets, Pen Computers, Wacom Cintiq, Companion, Intuos, and MobileStudio Pro.
Sketchbook Drawing
---
Protection from smudging and smearing your lead and graphite all over your epic illustrations. Our artist glove not just for computer art, it's for practical drawing too.
Effortless Smooth Strokes
---
The artist glove protects your screen from hand oils and typical dust or debri that can cause cause friction and stutter the smooth strokes of an artist. Watch your hand create effortlessly smooth strokes as it slides across the screen with ease.
First On Earth
---
We are the pioneers of producing fully sublimated printing on a CG glove. The process uses the science of sublimation, in which heat and pressure are applied to a solid, turning it into a gas through an endothermic reaction without passing through the liquid phase.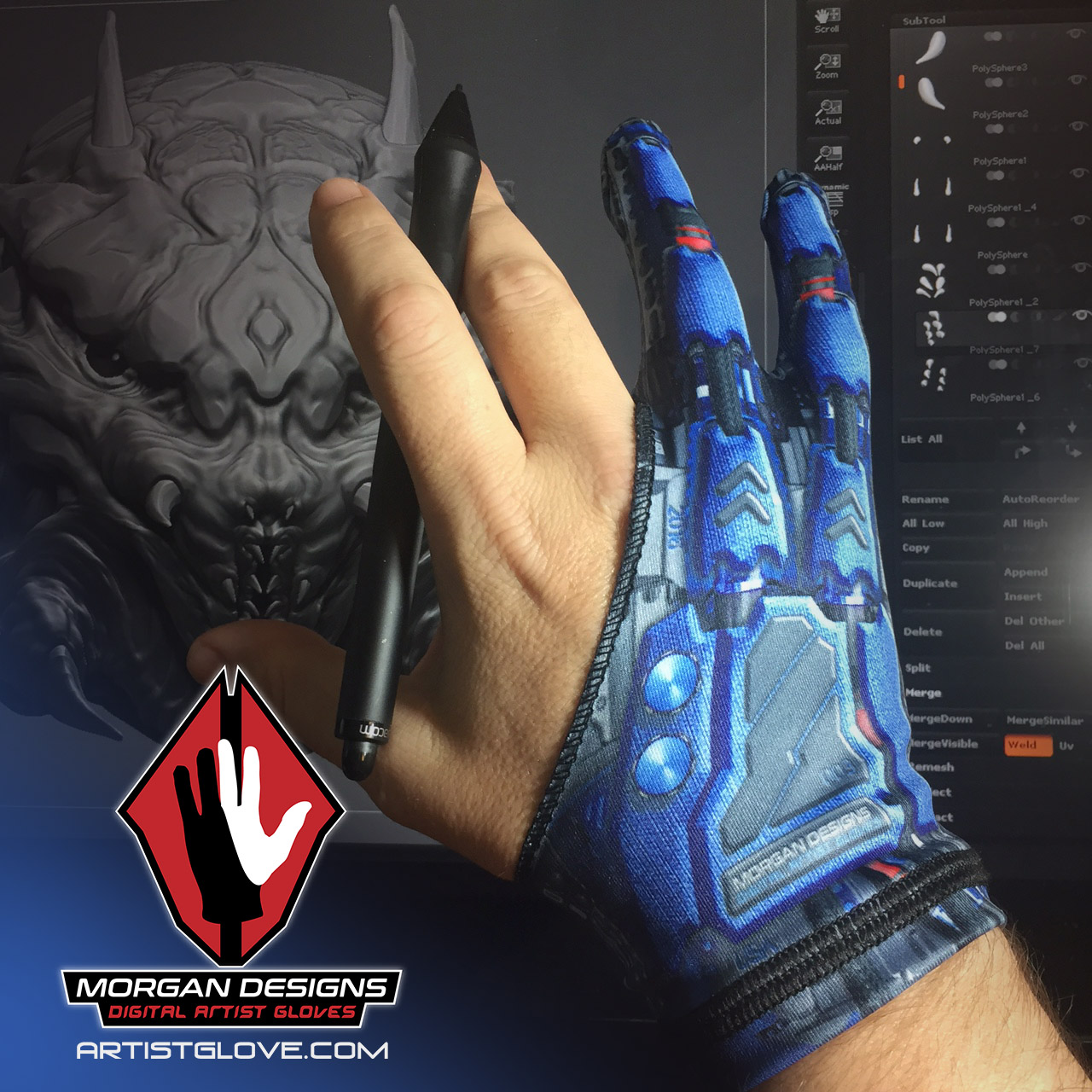 Not just a drawing glove.
The Art Glove Vision
---
Function
To inspire creativity in artist through works of art you can wear.
Artists
We are artists for the artists. We design for you, we are you.
Inspiration
To eliminate creative block through creatively designed trade tools.
Creatives
We are creatives and we want to assist your creativity.
Artist Glove Sizing
These artist gloves are a one size fits most they are made of a Spandex Lycra material. We find they fit: tweens loosely | most women and girls with some breathing space | average size men ideal | bigger guys it is tight | large men it's too small.
---
The 2017 Pixologic ZBrush Summit
Congratulations to the Champions Marlon R. Nuñez and Furio Tedeschi.
All the sculpt off top 3 winners of get free Morgan Designs Artist Gloves. There were 6 winners in total, top 3 organic and top 3 hard surface.
See this epic ensemble of worldwide talent gather in one spot for the ZBrush summit.
Champions Marlon R. Nuñez and Furio Tedeschi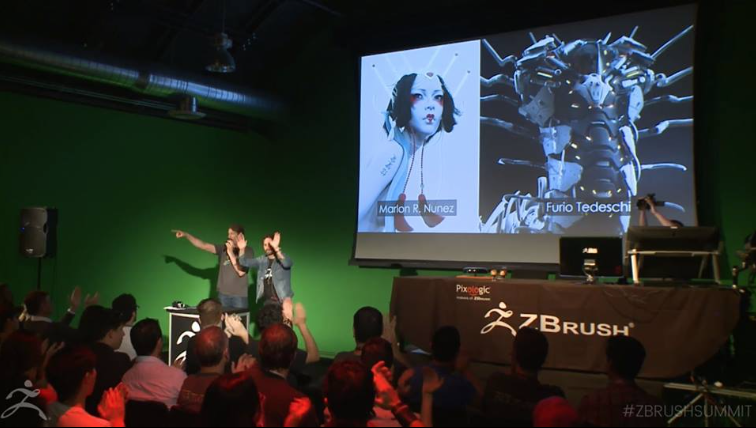 The Pixologic awards ceremony at Gnoman School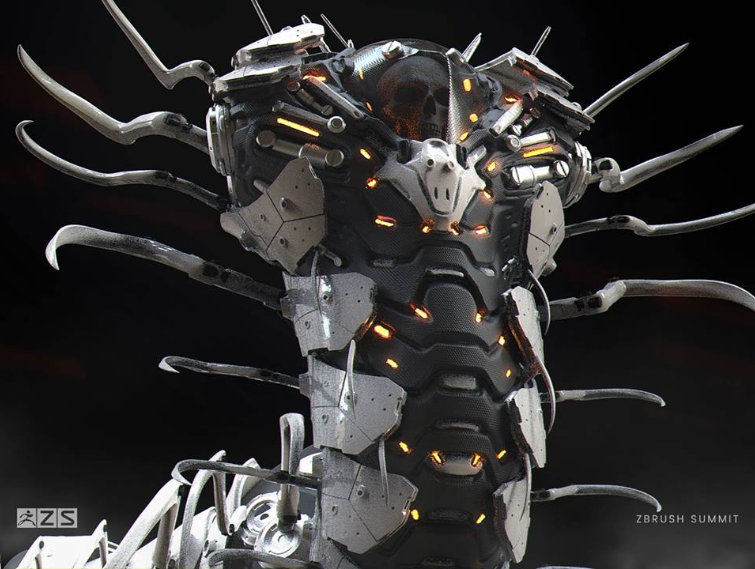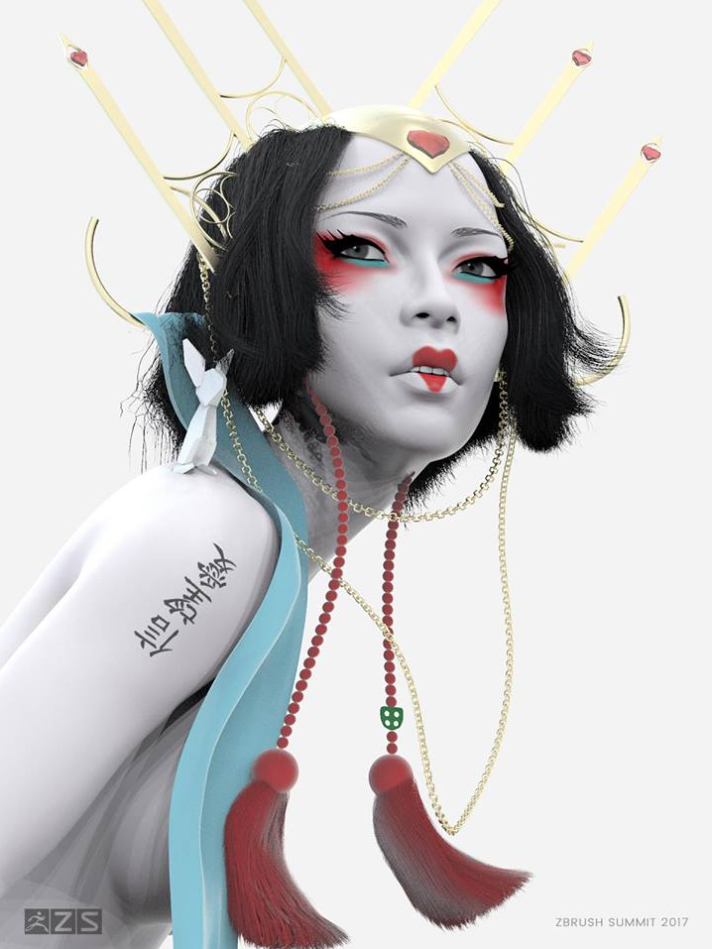 Watch the Sculp-off:
https://www.youtube.com/embed/929Zervq170?&rel=0
Keywords:
Artist Glove, CG Gloves, Art Glove, Digital Art Glove, Designers Glove, Graphic Designers Glove, Computer Arts Glove, Digital Illustrators Glove, Sketching Glove, Mike Morgan Designs, Drawing Glove